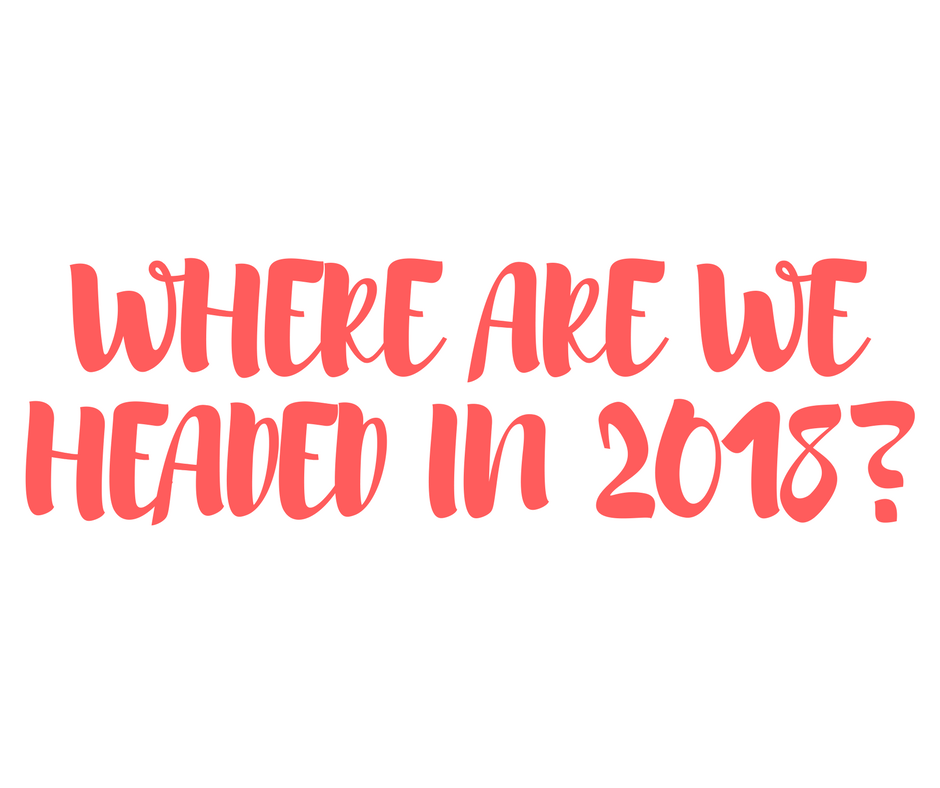 First, a quick overview to bury the lead 😉
The husband is active duty military, and so our location is pretty much dictated by Uncle Sam. He was first stationed in Fairbanks, Alaska where I joined him after our wedding in 2013. In 2015, we got orders to Washington state and have spent the last two and a half year falling in love with the beautiful Pacific Northwest.
But in 2018 we are now headed to…
.
.
.
.
.
We are very excited, and if I'm being honest, sad too. My stomach gets into knots thinking about leaving Washington. The people I've met, the community we live in, this old house from 1910 I rag on but secretly adore, beautiful Seattle, the mountains a short drive away, the Puget Sound…I am so sad to be saying goodbye. It was emotional leaving Minnesota and Alaska, and I feel like Washington will still be the most difficult goodbye yet. It's a ridiculously hard thing to fall in love with places I live and leave a piece of my heart behind.
But I am trying to look forward and concentrate on the new memories to be made in our new home! We're moving to a small mountainous community in Southern Arizona and I've already mapped out all the amazing things to do and see within an hour or two drive. I've visited twice before and Michael has lived here briefly so we're familiar with the city. I have NEVER lived anywhere warm in my life. All three states I've claimed residence have touched Canada. I am so excited for hot, dry summers and hours spent soaking up the sun.
The BEST part of this move and what I am endlessly thankful for? My job is coming with me and I don't have to search for a new one. The biggest, most stressful part of my last two moves has been the window of unemployment. I'm typically scared to spend a dime or enjoy the journey or purchase anything to make our new home feel at home until after I secure a job. I'm somewhat of a miserable unemployed person and get a bit mopey…so it's a massive stress off my shoulders this time around.
The kicker about this move? It's temporary. That's right, we'll be moving AGAIN before 2018 is over and we have no idea where. We keep things exciting over here. 
I had intentions of sharing our permanent change of station (PCS) guide when we moved from Alaska to Washington and how we prepped for a 44 hour road trip. Well two and a half years later and I never did get around to it. This time around I intend to follow through. Our PCS bible is a lifesaver for moves, and could be helpful whether you're making a military move or a civilian move. 
So I hope you'll follow along as we start over in a new place, once again. I tend to blog the most when I'm trying to acclimate to a new location so I'm sure the posts will be plentiful. In the meantime, I blame any lapse in posts on trying to soak up every minute left in Washington.
"I give you this to take with you:
Nothing remains as it was. If you know this, you can
begin again, with pure joy in the uprooting."
― Judith Minty, Letters to My Daughters
If you have any insight into must see or do things in Arizona or Southern Arizona – please share! Also how do you run in 4,000 feet above sea level?? And how often do you really see snakes in Arizona?! 
So many things to learn before April 🙂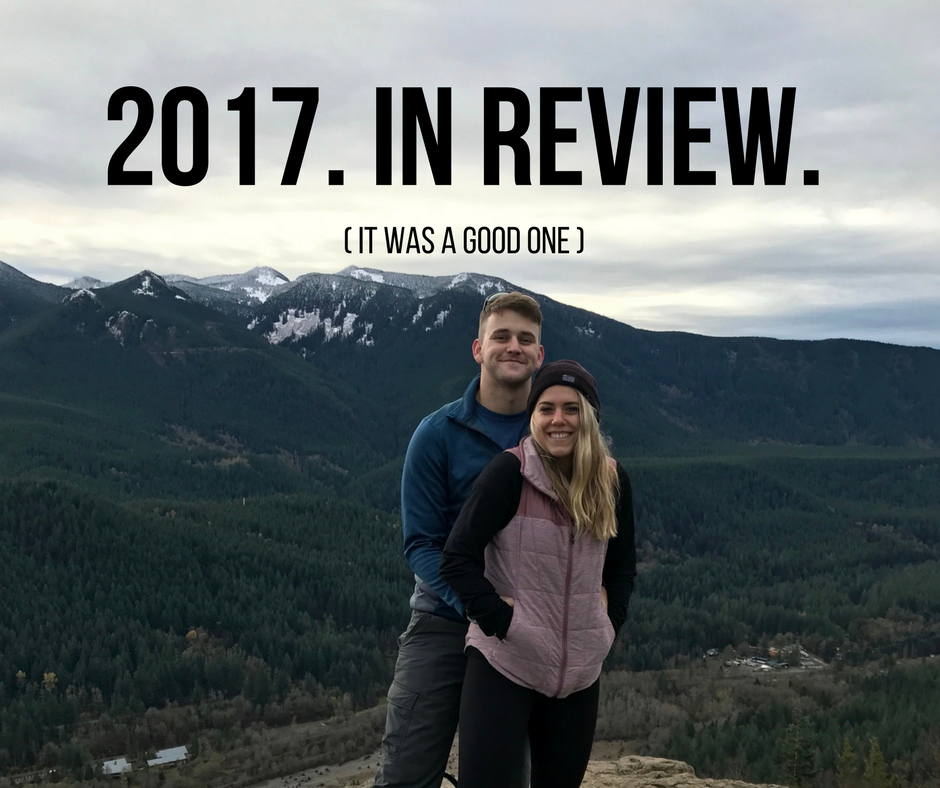 On January 3rd of 2017, I said goodbye to my husband for 8 months. I drove him to Joint Base Lewis McChord at 2am, bid him off without a single tear, and then proceeded to spend the entire day crying in bed while working from home. I gave myself the day to mope, but made a promise that by the next morning – I had to move forward. Slowly, of course. But I had to get up and go to Seattle for work and tackle life head on. I found a quote before I fell asleep that night (a thing I do during tough moments in my life):
"There are years that ask questions and years that answer." – Zora Neale Houston
As 2017 nears an end, I can't help but reflect on those words. I assumed this year would be me asking a million questions and just anxiously awaiting answers that wouldn't come – "Will he make it home safely?" "Will I make it through this with my sanity?" "Can I survive this draining job without someone to lean on and vent to each night?" "Is the military in our future, or will we be moving to a new stage of our live?" "Will I still be calling Washington home by the close of 2017?" etc.
The thing is? All my questions were answered. And waiting to hear those answers wasn't half as difficult as I imagined it would be.
He left…and two weeks later I was flying to Austin, Texas with two of my best friends for a girl's weekend. A couple weeks after that a close college friend was in town for a long weekend. Then it was Mexico with girlfriends in early March. Omaha to visit a friend from Alaska. Minnesota for 9 days with family at the end of April. Alabama for a beachy weekend with my in-laws over Memorial Day. Laguna Beach in late June. A road trip with my bestie all over the Pacific Northwest for the Fourth of July. Victoria, Canada for a birthday celebration. Another amazing college friend came for a visit. Landed a new job in August (that challenges me, allows me to work in leggings, and keeps me travelling just enough to appreciate home!). And finally, between jobs, I finished off the summer road tripping around Iceland for 10 days with college besties.
Then suddenly, he was home.
The night prior to my 26th birthday. Safe and sound. The answer to my biggest question of all answered in a single moment of blurred tears and the tightest hug of my life as our nation's flag proudly hung over our reunion. And every minute since he's been home has been some of the best memories in our marriage yet. It's included 8 magical days in Hawai'i, a couple of gorgeous hikes, a weekend on the Olympic Peninsula, Thanksgiving with family, and so many quiet, reflective moments not worth a blog post but worth a million words in a squeezed hand or a kiss or an "I love you". We get to end the year in Washington together. We know what's next for us in 2018 (more on that soon 😉).  
I may not have fulfilled any of my New Year's resolutions on health and fitness…
The Whole30 turned into the Whole12 in January.

I missed working out for entire weeks here and there thanks to travel.

I enjoyed plentiful amounts of cocktails, the happy hour fries from RN74 in Downtown, pints of Halo Top, Fred Meyer sushi (don't knock it til you try it!), etc.
But what I gained (regardless of a little weight) in memories with friends and family, in precious moments with my husband, in patience and strength in my relationship, in independence as I traveled to new countries and places, in empowerment when I fixed things like the broken lawn mower ON MY OWN, and finally in answers to some of life's toughest questions was far, far more valuable.
Maybe the quote – for me, specifically – should really be,
"There are tough moments that ask tough questions, but stay busy and hopeful. Work hard and have patience. You'll get your answers."
I have questions for 2018. Little logistical questions that give me brief waves of uncertainty and BIG questions that could keep me up at night if I allow them to. But after 2017, I have a good feeling they'll all be answered. I'm even encouraging myself to dwell on the question of "Should I slow down more often?". Although I think I may know the answer to that one already…
I post a lot of beautiful views in my blog posts. Here are some* of the beautiful people who helped me forget the questions I had this year, and instead helped me to focus on the moments.
*SOME being the operative word! All sorts of amazing people (my mama, for starters!) are absent from this quick photo dump
It may not be the end of the year quite yet, but this one was too near and dear to my heart to forget to share.
Happy holidays, all. Hope the next two weeks are as beautiful for you as this year was for me!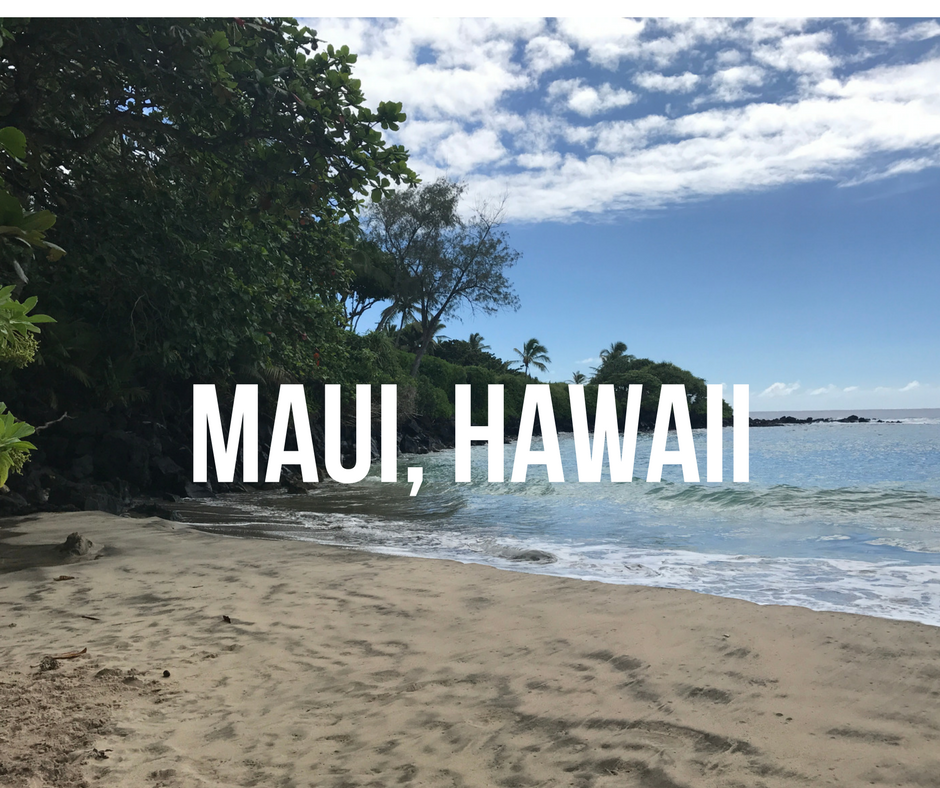 Is it acceptable that I'm discussing our trip to Hawaii months after taking it?
Although the better question would probably be: is there ever a bad time to discuss a trip to Hawaii? I think we can all agree the answer is no, no there is not.
Over two months ago now (*sob*) we were living Aloha on the island of Maui for 8 days. It was perfect. It was not cheap. I don't have a lot of insightful tips on saving money. We went all out because my husband was back from deployment and we'd saved a long time for this trip. We spent the entire week either lying on the sand, snorkeling, or drinking. Less adventuring than our norm. We spent our days in the sun and slept 9-10 hours a night. It was idyllic.
Stay
We stayed at the Sheraton Maui Resort & Spa in Kaanapali on the west side of the island.
We were upgraded to an ocean view room upon check in and the service only went up from there during our stay. From the bellhop to the maid service, the concierge to the pool attendants, the waitresses and bartenders – everyone was so warm and provided excellent service.
The room was gorgeous. The bed was comfortable. The grounds are lovely. The pools were sprawling and never too busy. The beach was beyond beautiful with world-class snorkeling steps from our hotel room. I have zero complaints about our stay besides price.
Anddddd you get what you pay for. If you're on a tight budget? I don't recommend the Sheraton at Black Rock. If you have some wiggle room, it's worth the investment.  
Flight
All our time and money flying to and from Fairbanks, Alaska finally came in handy. We paid for our plane tickets entirely on miles through Alaska Airlines. The direct flight from Seattle to Kahului, Maui was about 5 hours and really smooth. I've been to Hawaii once before when I lived in Minnesota and I'd had two layovers for that trip. A direct flight was a dream. We also got a free Mai-Tai on the last leg before we touched down in Hawaii so that was a pleasant surprise.
Rental Car
Maui is an incredible island with a ton to do, and a rental car is necessary to take part in all the splendor the island has to offer. The way we chose to enjoy this vacation we really only needed the rental car 3 of the 8 days we were there. We spent a lot time at our resort because our resort and the area within walking distance had pretty much all we needed.  
I told my husband I would like to redo Maui or another Hawaiian island staying in an Airbnb or condo and take advantage of the rental car a bit more. I wouldn't say it was wasted, by any means. The price to shuttle us around to the few activities we did too would have been roughly the same as renting the car for the week.
Activities
Snorkeling at Molokini on the Four Winds. Definitely invest in a snorkeling tour. The Hawaiian islands have breathtaking marine life and Molokini Crater is a very unique spot to see it firsthand. I realize as I'm recalling this excursion, I LIED, I do have one useful tip. If you or anyone you know gets motion sick on boats like I do, I absolutely recommend the vertigo/nausea patch you can get from a doctor. I have never felt so good, all day, while on a boat. Even when anchored and rocking – I felt nothing with the patch. I was like a whole new person. It does cause dry mouth and I couldn't drink enough water the three days I wore it. Literally no amount of water could fully quench my thirst. But as someone who gets motion sick from the littlest rocking motions or spinning, I definitely recommend for a boat ride or the road to Hana! I had to schedule an appointment with a doctor and she just asked me a couple of quick questions. You're "technically" not supposed to drink while on this patch, but the doctor kind of gave me side eye and said people usually get it for cruises so they can drink. Her final warning to me was, "Don't over do it".
Road to Hana. I won't recap it since there are so many resources out there to read. I've done the drive twice. It IS 110% worth it. From the waterfalls to the beaches to the adorable roadside stands. Take a day, drive to Hana, and use the Road to Hana Gypsy Guide. It's a really useful, insightful narration both directions.
Lu'au at the Sheraton. I have no lu'aus to compare this too. I thought it was a beautiful lu'au with Polynesian dancing and delicious, albeit strange, food. Also endless Mai Tais. Need I say more?
Explored Kihei and Wailea beaches. My last trip to Hawaii I stayed in Kihei so I was familiar with the South Maui beaches. We took a day to explore and enjoy them.
Food & Drink
This part caught us by surprise. We did not have a kitchenette (if/when we go back, we definitely will). The bars and restaurants at our resort were beyond expensive. We went to a grocery store on day one and got everything to made sandwiches and our drinks, and we still overspent our budget by A LOT.
I honestly didn't ever fully calculate by how much.  All bets were off on this trip. When your husband who just returned from Iraq wants to treat you to a nice dinner every night? ITS REALLY DIFFICULT TO SAY NO. There were also so many creative, delicious drinks that I didn't realistically budget for…. 
My favorite restaurants included Kimo's, Kihei Caffe, Hula Grill Kaanapali, and Island Cream Co.
And then the food behind the Insta-glam:
Overall
It was perfect. It was the relaxing Honeymoon we didn't have in Costa Rica (our actual honeymoon that we spent adventuring and having a more immersive cultural experience). Hawai'i is always a good idea. It's a gorgeous tropical island experience without any of the hurdles of going to a foreign country. If you haven't been yet, add it to your list. Just be a bit more realistic than I was about how much you'll eat and drink 😉 
I am, of course, itching for our next trip. Next stop in less than two weeks: Orlando, Florida!
Until next time,