Oh, deployment.
We've officially hit the 7 month mark and besides very vague references in a few posts, I've basically avoided this topic altogether on my blog.
Why? Well, I cope best with distraction. I don't particularly want to remind myself of his absence, or the low moments where I physically ache because I miss him so much.
With that said, I do believe in being authentic in this space. I think I've managed to get through the past 7 months pretty damn well. (M – if you read this and disagree, just lie for my few readers OK? ;)) I've found joy in personal passions like travel and writing, and have had the BEST support system to lean on throughout the entire process. Women, including myself, have a habit of not giving themselves credit where credit is due, so I won't go so far to say I couldn't have done it without other people. But having my best friend as my roommate, calling my mom & dad, texting my sisters, and taking trips with some of my closest friends has made it exponentially easier.
Of course, it's not quite over either. But I'm feeling confident enough to share how I've completely smashed this deployment, and how you can too.
These tips could also go towards a spouse's extended work trip or a career change that results in different cities, etc. Just don't tell a military spouse it's "basically the same thing" if you value your life.
How to persevere through a spouse's deployment: an unofficial, slightly sarcastic, biased guide
Have or get a full time job that sucks up all your time, energy, anger,

and soul.

Every moment you could spend being miserable about your spouse half way across the world, you'll instead be far too frustrated about work and inundated by monotonous spreadsheets to even give them a second thought.
2. Plan trips with savings from #1. Plan a bunch of trips. Yep, keep planning. Add another weekend trip that month. Why not got there too? Now try and work out how you'll have the PTO to take them all, how to budget like a mad man to afford them all, and plan intricate details for each day. This will keep you busy for days.
3. Marathon all the Netflix shows your spouse would never watch with you. Teen angst dramas like The OC? I'll just power through that twice, thank you. Throw in some rom-coms and tear jerkers to really drive this one home. Anything they would sit on their phone playing Candy Crush during, you watch the shit out of that.
4. Somehow manage to time the deployment around your best friend/roommate's schedule, so you have 1) someone living with you to listen to all your angst and 2) someone to ALSO hear any strange night noises. Make sure said person is also the best company for a day hike or an entire day spent at a winery.
5. Send care packages, at least once a month. Ask your family to join in on it too. Send texts with too many emojis. Send pictures of your smiling face. Cheer your spouse on. It's easy to forget because you are "struggling" without them, but you are the one who still gets all the amenities of your day-to-day life. You can call for a pizza or grab a beer or get on a flight for a vacation or jump in your car and drive. Try to brighten their day, any way you can.
This slideshow requires JavaScript.
6. Join a gym with classes where coaches tell you what to do. Bonus points if parts of the workout involve med ball slams, battle ropes, deadlifts, or burpees. Basically, anything that you can either throw or get so sweaty you become disoriented and forget you have a spouse deployed.
7. Get a couple of great work friends who suggest happy hour often. No distraction is as good as a third margarita on a rooftop in downtown Seattle. Exhibit A:
8. If the deployment falls in the summer months, work on your tan. There are few things in life as instantly gratifying as tan lines after an hour or two spent reading in the sun.
9. Re-read the entire Harry Potter series. This one requires no explanation. It's Harry Potter. Of course you should re-read it when you have some spare time.
11. Make your feminist self proud and mow the lawn, trim the weeds, change that weird LED lightbulb on the back porch that went out the week he left, troubleshoot vehicle issues, and if you're REALLY FEELING TOUGH put together furniture – all on your own. You'll cuss a lot and maybe even cry once or twice, but you'll still have the dignity of not begging someone to do it for you.
10. Go out into nature. For more than just a tan. Hike. Run. Kayak. Swim. Enjoy the fresh air. Remind yourself that this deployment is temporary, and honestly so are you. The world will be here so much longer than all of us. Be humbled by that. Take a minute to realize how insanely short 8-9 months is in the grand timeline of existence.
12. Tell your spouse you love them, every single chance you get. Whether it's on WhatsApp or through an email chain you just keep responding to without an answer or you write it down 7x in a letter you send each week. Say I love you.
13. Plan an epic post deployment trip that includes a beach and drinks with umbrellas. This is one of the only moments on my blog I'll tell you not to use Airbnb. Get a nice hotel. Make that concierge plan your day. Let housekeeping clean for you. Order room service. You've f**king earned it.
14. Plan an epic outfit, hair, makeup for the day you get to be reunited and picture the moment in your head one zillion and ten times.
15. This last tip is TBD. I'll get you an update on this one once he's back in my arms.
"It has made me better, loving you."
– Henry James
xo,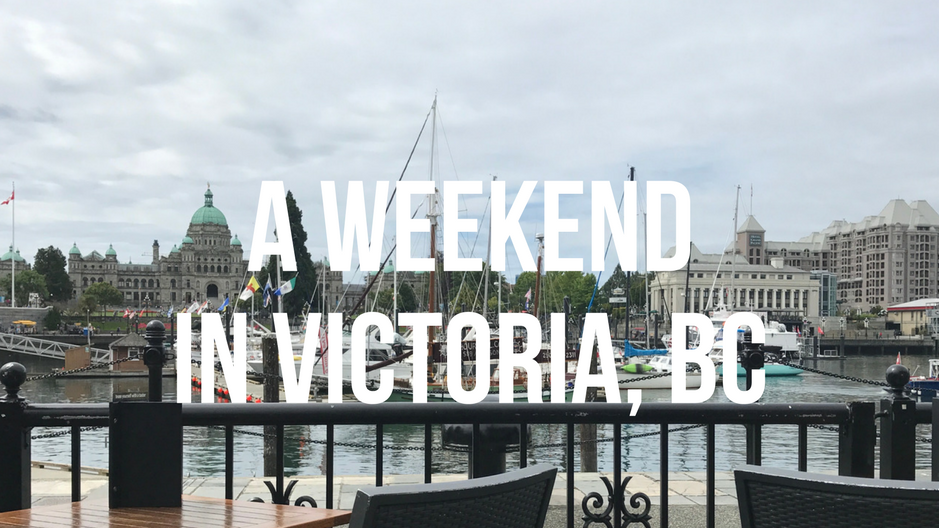 It is finally August. I can hear a collective groan from anyone still in school or in the northern states where our summers are brief and fleeting, but I get my husband back soon y'all. I can't wait for summer to be over this year.
I've been stay as busy as possible lately to help the days fly by. From weekend trips to reconnecting with good friends to a healthy mix of both. Just over a week ago for my best friend's 25th birthday – three of us gals went to Victoria, British Columbia for an epic girl's weekend to celebrate.
Victoria is a gorgeous, modern city at the tip of Vancouver Island with trendy restaurants, adorable shops, and a European flair. I already am hoping The Mr. would be up to revisit in the fall because there was so much I didn't get to see in our two-and-half days there.
Travel
This city is in Canada, so make sure you have a passport.
As mentioned above, Victoria is on an island. The only way to get there is by way of water or by air. Commercial flights, sea planes, cruises, or ferries. Technically, you can "drive" if you're willing to "drive" your vehicle on to a ferry. Coming from the Tacoma, Washington area – it made the most sense for us to take the Coho ferry line out of Port Angeles, Washington. We drove from Tacoma to Port Angeles, found a lot to park our car, and then walked on.
This was also the most inexpensive method. $18.50 one way, or $37.00 round trip.
The ferry has beer and wine, so feel free to start your weekend right once you board with a nice plastic cup of bubbly. The ferry ride takes about 90 minutes. It drops you off right in downtown Victoria at the bustling waterfront.
Accommodations
If you're not using Airbnb yet, please do yourself a favor and make an account. More often than not, Airbnb saves money and gives you a more authentic experience wherever you're travelling. Marko's 3rd floor apartment in Victoria's Old Town was the perfect place for our girl's weekend.
– Restaurants, shops, bars, and breakfast joints lined the street the apartment was on and we could see the entrance to Fan Tan Alley from our window.
– Marko was also the most accommodating host. Our ferry got in earlier than check in time and on our day of departure left later than check out time, and he allowed us to use the apartment as long as needed on both ends.
– The apartment was spacious and perfect for 3 (or 4) of us with two in the bed and one on the full pullout futon.
– Full kitchen and bathroom, etc.
– I'd recommend it for the location alone. Very easy, safe walk home after enjoying the nightlife in Victoria.
To Do
Visit British Columbia's Parliament building 
The building and grounds of Parliament are so beautiful, it's worth at least walking around and snapping a few photos. The three of us wanted to know more about the history, so we did the free guided tour as well. The inside of the building is stunning. Not a single ornate detail was missed in the architecture or artistry of this building. Definitely worth the 40 minute tour.
2. Check out the Empress (and indulge in high tea if you're feeling fancy) 
The Empress is one of the most beautiful hotels I've ever seen a part from maybe The Plaza in New York City. It also comes with a hefty price tag for both its rooms and its Afternoon Tea. We opted to not do tea here. It was $75 a person. I'm sure it's more than worth it, but we were eating out for every meal and getting drinks all weekend so we opted to save money with a different, cheaper tea room (see below!).
3. Or save money and do High Tea at the Venus Sophia Tea Room instead 
The Venus Sophia Tea Room is located in Victoria's China Town and it was ADORABLE. We did the afternoon/high tea.
4. Check out China Town and Fan Tan Alley 
So many little fun restaurants and shops in Victoria's China Town and Fan Tan alley
5. Explore the shops along Government Street (& maybe grab a drink at a pub like Irish Times)
6. See Parliament at night
7. Take a water taxi to Fisherman's Wharf and explore the cute water homes/restaurants 
To Eat 
Victoria's food scene is unreal. It has the second highest restaurants per capita in North America (after San Francisco). My recommendations are simply based off where we went. There were plenty of places we couldn't get seats or walked by and wished we weren't so damn full. This is in the order I was the most excited about the food and/or drinks:
Veneto Tapas Lounge (Get the duck poutine & ask the waitress for a cocktail recommendation)
10 Acres Commons (The bartenders here were extra lively, and generous with their pours. Tread carefully.)
Irish Times Pub
El Furniture Warehouse
Little Jumbo Restaurant & Bar
The Drake
Darcy's Pub
The birthday girl enjoying a beer at The Drake (on the same street as our Airbnb!)
And of course, we ordered poutine as often as possible.
Overall
10/10 recommend a weekend trip to Victoria if you have any interest in food, a trendy urban waterfront city, or want a little taste of Britain. It was such a fun weekend.
Anything I'd do differently?
– Bring a roller bag for your luggage because unless you're staying at the Empress, you'll be walking along the streets to/from your hotel with that duffel on your shoulder.
– Maybe take some time to check out the British Royal Museum or rent kayaks or paddle boards. These suggestions come down to timing and company.
– Finally, I would not recommend drinking so much rosé your last night out, you spend the last day in your Airbnb glued to the couch or toilet until you have to ride a ferry back home 🙂
"The purpose of life is to live it, to taste it, to experience to the utmost, to reach out eagerly and without fear for newer and richer experience."

– Eleanor Roosevelt"
Until next trip,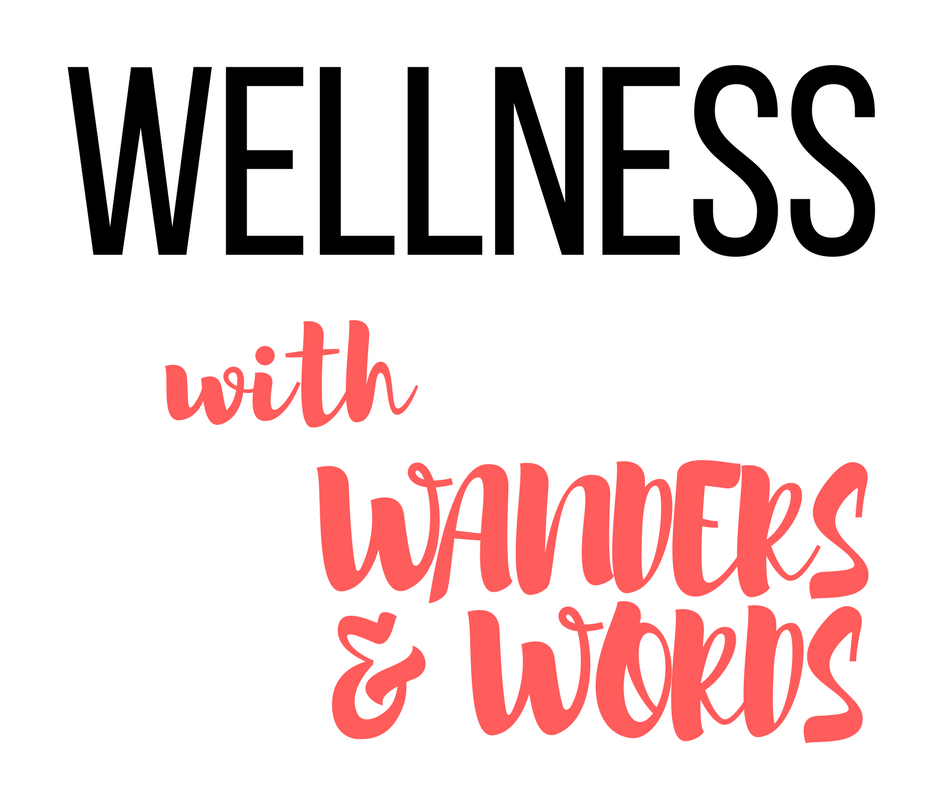 For a very, very brief period I thought my interest in health and fitness could translate into blogging about food and workouts. Ha. Ha-ha-ha. No.
I realized quite quickly I don't want to create my own workouts or recipes…? Lucky for me, and you, that corner of the blogging market is extremely saturated. There are tons of ab rocking ladies who will show (and sell) you their workout plans, and lots of others who are incredible in the kitchen and spend hours recipe testing.
I literally just ate three slices of deli turkey and a third of a cauliflower head dipped in guac for dinner. Last night was a whole cooked beet, a nectarine, more cauliflower with guac (stop shaking your head and try it), and more deli meat. I'd describe my eating style as "bizarre grazer", especially when the husband isn't around. When it comes to recipe creation, I don't think whatever-I-literally-don't-have-to-cook-and-can-eat-basically-raw qualifies…
So yeahhh, that dream was short lived.
Yet, I still feel passionate about how working out relieves my stress and makes me feel strong and happy. Despite my food intake sometimes being odd, I loved how I've reached a point where I eat what makes my body genuinely feel good. Sometimes that's liquor and a donut. But more often, it's greens and lean protein and fruit.
I also am interested in mental health because wow are these conversations so neglected. I find it so rare to read personal testimonies or blog posts about feelings of inadequacy and anxiousness and stress, and how to relieve these things. How to cope and maybe even sometimes, overcome.
I came to terms with the fact that it was never recipes and workouts I wanted to write about. It's wellness. It's my perception of personal wellness. And yours, too.
What is wellness?
The World Health Organization describes it as,
""…a state of complete physical, mental, and social well-being, and not merely the absence of disease or infirmity."
The National Wellness Institute says there are six dimensions of wellness, which you can read in full here. Other sources argue there are seven, eight, and even nine dimensions to personal wellness.
I look at wellness from a more basic perspective. I believe it's simply taking a mind, body, and soul approach to your health, and considering them all equally important. That last part is key.
Happy hour laughing with friends over a drink and fries? Spending quality time with my husband on the couch watching Netflix? Making time to reflect on my day or meditate? Soul fulfilled.
Hitting the gym? Going for a run? Eating fresh, wholesome foods? Body fulfilled.
Having a job that contributes to society and makes me feel accomplished? Using reading or writing to distract myself from anxious thoughts?  Mind fulfilled. 
To me, wellness is about finding the balance. It's avoiding placing excessive value on any one part of your health. Only focusing on social fulfillment, or only focusing on school/work, or only focusing on eating healthy/working out, etc.
For example: Abs are cool, but I personally have discovered the effort for me to get them, is not worth the sacrifice. I don't want to say no to every social event and even my own husband when he asks to treat me to dinner just to eat boiled chicken and broccoli for every meal to achieve abs. I prefer balance…
I view wellness as an on-going journey to achieve a state of healthiness in all aspects of your life.
Where am I getting at with all this?
If I'm not writing about travel or marriage on this space of mine (and let me just quickly add I don't have infinite finances to constantly travel or a husband who wants me to divulge every detail of our relationship so I occasionally need new material) I want to write about wellness.
Not 10 leg exercises you can do in your living room. Not a recipe for broiled chicken avocado super squash sunflower saffron salad. Not a how to guide on the thigh gap.
I want to share how I've struggled with anxiety throughout most of my life and how I've coped with it. I want to write about how training for a half marathon was one of the most challenging, but empowering things I've ever done. I want to talk about how I try to live with a 80/20 mentality on healthy eating, and how I've moved away from a damaging cycle of counting calories and rule ridden eating.
I would love for future blog posts on wellness to be more of an open forum, too. Share your stories if you can relate. Give me your thoughts if you don't agree. I would guess the definition of health and wellness is a bit different for each and every one of us…
"Become one with yourself. When your body says something, listen to it. When your mind is burnt out, respect that. We can either work with or against ourselves; you choose which route you'd like to take."
xo,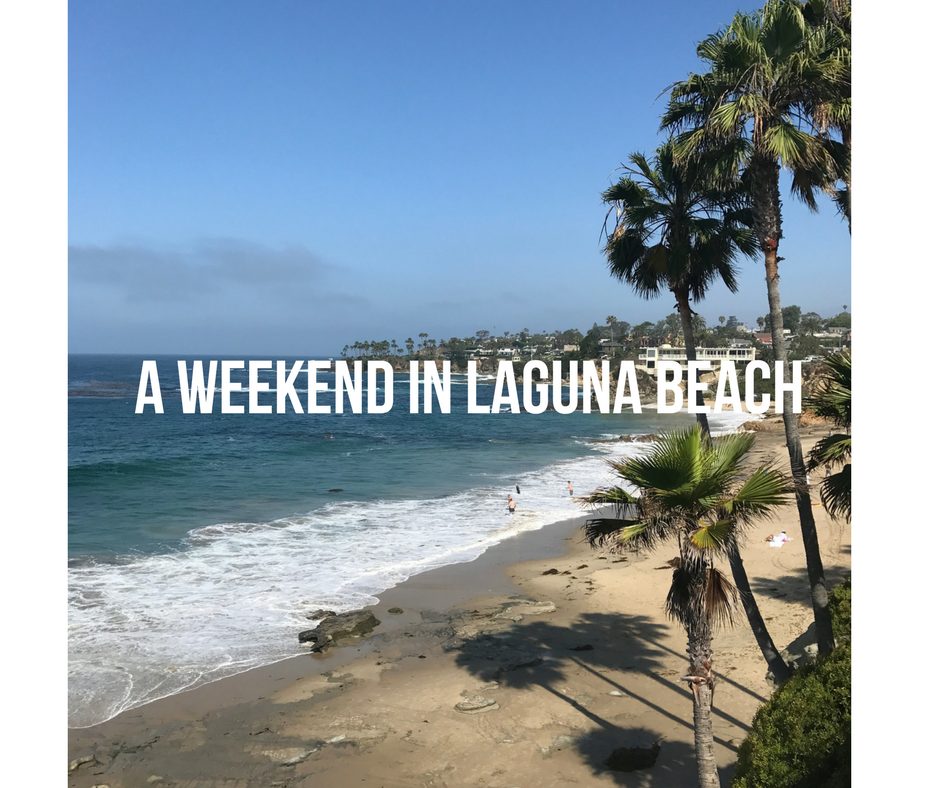 First things first: a huge shout out to the fantastic people following along on my new Wanders & Words Facebook page. If you haven't followed it yet, I'll be keeping the page updated with my latest blog posts, travel or wellness articles that peek my interest, and maybe a few memes about marriage. Seriously, it made my week to see 40 people in 24 hours choose to follow along on this blogging journey of mine. Back to Laguna Beach…
---
Southern California is every bit as dreamy as all the TV shows and movies make it seem. I visited for the first time, and proceeded to fall in love, last October when the Mr. and I took a vacation there. We split a week between San Diego and the greater LA area. The weather hovered in the 70's with sunshine every day we were there. Desert-like mountains lined the horizon behind both cities while stunning, sandy beaches were just a short walk from each place we stayed. I knew I'd be back.
An opportunity for a trip to Orange County came this spring when I was reconnecting with a friend from Fairbanks. She'd relocated to a city outside LA and invited me to visit. It was her suggestion to spend the long weekend in Laguna Beach.
Flight
If you plan to visit Laguna Beach, Newport Beach, or any of the areas in and around Orange County – I'd recommend flying into John Wayne Airport in Santa Ana AKA the Orange County airport. This airport is smaller, easier to navigate, and most importantly you don't have to deal with the traffic of LAX.
I flew Alaska Airlines from Seattle and found a ticket for just over $200, only $30 or so more than the tickets to LAX.
Transportation
My friend did have her car, and unfortunately for those without, I think it may have been necessary. We were able to check out a lot more beaches, explore more of the town, drive up and down Highway 1, and visit the "Top of The World" hiking area. Laguna Beach does have Uber and that may be sufficient, but you definitely can't walk everywhere.
Accommodations
We stayed at a quirky little place called The Art Hotel. It was motel-style and on the northern edge of Laguna. It's not fancy by any means, but it's in an idyllic location and a great deal for the price. It's on the land side of Highway 1, but crossing the street and walking a couple blocks down into the adjacent neighborhood will put you directly at Crescent Bay Beach and Crescent Bay Point Park. The hotel is about a mile from Downtown Laguna. We took an Uber to downtown and back one evening so we could drink and it was just a few dollars each way.
The hotel has parking (big plus!) and a small pool and patio. The owner was extremely helpful and provided us with a map, her favorite beaches, and food recommendations. The art around the hotel, everything from murals to paintings, was also beautiful. My friend is a graphic designer and really appreciated all the pieces.
There are hotels more centrally located to downtown Laguna or on the ocean side, but $180/night in Laguna Beach on a weekend in June was pretty hard to beat.
Beaches
Let's be honest. If you're planning a trip to Laguna Beach, there's a good chance it's for the beautiful beaches. We were able to check out a handful in the three days we visited, but these three were my favorites:
Goff Island Beach | Next to the Montage
Crescent Bay Beach | Across the street from our hotel (The Art Hotel)
1000 Steps Beach | Across the street from the Laguna Beach hospital. Good luck with parking. Oi.
Btw – this is my gorgeous California-living friend, Teresa. She's not a big fan of social media or selfies, but she puts up with me 🙂
Food
Almost all the restaurants below were recommended by a coworker of mine. There were plenty of other places we were encouraged to try by people we met, but didn't have the time or room. These were the highlights for me:
Beachcomber Café

North of Laguna Beach in the Crystal Cove area. Such a unique little spot on the beach surrounded by these little cottages I believe you can rent out. Some of them appeared to have been converted into gift shops, but a fun little village of colorful buildings surround the bar and restaurant. They make a fantastic Bloody Mary (pictured) and have super tasty beignets.
Rooftop Lounge on the roof of the La Casa del Camino hotel

Drank and watched a gorgeous sunset from this rooftop bar. Great drinks, but really crowded. It took us forever to get a table. We ended up eating downstairs first, coming back up after, and ultimately sharing a table with a couple from Newport who turned out to be great company.
K'ya Bistro Bar in the La Casa del Camino hotel

Accidental find due to the Rooftop Lounge being too crowded when we first arrived. Excellent, shareable dishes. I can't rave enough about their tapas. Try the Coconut Shrimp or the Petit Filet Mignon.
Urth Caffe

Apparently this is a pretty popular chain in California, but it was my first time at an Urth Caffe! Great teas and dishes.
Banzai Bowls

Açaí bowls are life and these were SO GOOD. I could have eaten one of these for every meal.
T0-D0
Besides beaching it and eating, I didn't do a whole lot else. But here are a couple of ideas…
Top of the World / Alta Laguna Park

Drive up the hillside from Laguna Beach's downtown to reach the Top of the World park for fantastic views and a handful of hiking trails. It's a really pretty area, but you start at the highest point and hike downwards so the hikes are mostly only good for a workout. BONUS: you get to drive by the Laguna Beach High School. Don't even act like you didn't watch Lauren and Kristin battle it out on MTV when you were in middle school.
Newport Beach

Just north on Highway 1 is Newport Beach with more restaurants, bars, nightlife, and shopping. Laguna wasn't necessarily quiet, but it definitely has a smaller town vibe. Newport felt more lively.  The Newport couple we sat with for drinks at the Rooftop Lounge confirmed it is a busier area. Newport also happens to be the setting for The OC, so if you're an obsessed fan like myself at least drive through and keep an eye out for Ryan Atwood.
Overall
A good friend, beautiful beaches, fab food, and strong drinks is basically my love language when the husband is away. Plus it was affordable, especially for any folks on the West Coast. Flights from Seattle to California are so cheap, I'd visit once a month if I wasn't constantly making other plans.
In another life, I was definitely a California beach bum…
You can find this Laguna Beach travel guide and all the travel pieces I've written at the travel archive by location page.
"California is always a good idea."
xo,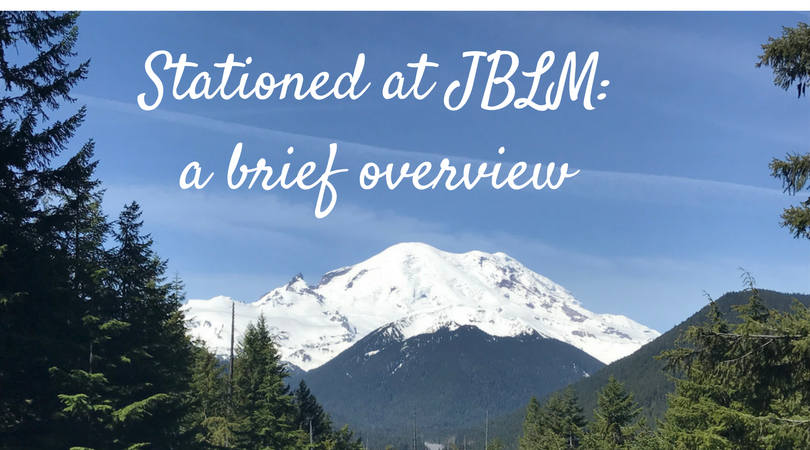 Yesterday marked two year since moving to Western Washington and calling the Pacific Northwest home. I talk a lot about the area and the travel opportunities I have living here, but I don't touch very often on the only reason I get to call this place home: my husband being stationed at Joint Base Lewis-McChord (JBLM) outside of Tacoma, WA.
I will be completely honest when I say, I know very little about housing or amenities on post. I can count on both hands the number of times I've physically driven on the base. This is simply because the South Puget Sound area (where JBLM is located) is heavily populated and we live a decent drive from the base. My husband was willing to compromise and live in a more neutral location for both of our careers, and we have everything we need in the town we live. JBLM even has a off-post medical clinic closer to my home I can use instead of having to drive on post to the hospital. I just want to be fully transparent on how that shapes my perspective of living here.
Housing

We have chose to live off post at in both Alaska and Washington. I did loads of research before we moved to help us reach that decision. I talked to people I knew had lived here or been stationed here, poured over resources like Area Vibes and City Data, and used Google Maps to peruse streets of houses listed online to get a feel for neighborhoods. 
This is my own subjective opinion, but the cities we chose to look for homes included University Place, North Tacoma, Puyallup, South Hill, and Bonney Lake. I found the closer you got to Ft. Lewis without living on post, the higher the crime rates and the more dangerous the neighborhoods. It was very important to me that we were:
1. somewhere we would feel safe walking out the front door for a walk or run
2. near the train line or a direct roadway to Seattle
I know there are fantastic neighborhoods/cities South of JBLM around the DuPont, Lacey, Olympia area. But I was concerned about lack of job opportunities so the above list was better for us.
Housing can be very expensive in any or all of the places I've mentioned above. For the BAH (basic allowance for housing, you non-military folk) provided at JBLM, you may be nearly maxing out your budget. It was 100% worth it for us to find a good location. We live in an older 3 bed, 2 bath home at the very top of our budget but the location is EVERYTHING. We LOVE where we live.  For my own personal safety online, I won't name which of the above cities we live in. But if you are a military family looking for advice – please feel free to comment below or email me and I can provide some insight!
Population/People/Traffic
Driving through Seattle and into Tacoma 2 years ago was the definition of culture shock after spending 2 years in Alaska and 40+ hours driving through Canada. The traffic was unlike anything I can recall ever seeing, and the sheer number of people every where was very overwhelmingly. I lived in Minneapolis for three years so I don't say this as someone who has never been to or lived in a large city. I say this as someone who had never seen an area so densely populated as the Puget Sound region. From north of Seattle to Olympia it is constant people, traffic, crowds, and lines. We have an on going joke between my husband and roommate about whether anyone in this area has jobs because it's literally not "rush hours", it is just always rush. You'll be completely stopped in traffic on the 167 or the I-5 curves near Tacoma on a Thursday at 10pm or a Tuesday at 1pm. The traffic here has no concept of time. 
2 years later? I am used to the craziness. If I drive, I leave early and prepare for the worst. I moved here with the intention of getting all my groceries at Trader Joe's and Whole Foods, but the time sitting in traffic wasn't worth it. I get all my groceries (& quite a few other items) from the Fred Meyer a half mile from my home. Waking up early for hikes or skiing or going to Seattle is the only tactic to beat the traffic, so I also tend to be a much earlier riser. It can be annoying, but traffic is an OK trade off for what Western Washington can offer in views and activities. 
Job Opportunities
Whether you live on-post, off-post, you're looking for part time or full time work, you're in the service industry or hospitality, college educated or not, etc. – the area around JBLM offers great job opportunities for military spouses. The most realistic search option and closest in location is Tacoma. With over 200,000 people, Tacoma is a mid-size city with tons of job potential. There is also the capitol city of Olympia just south of JBLM and numerous cities around and in-between those two. You even have the option – like I do! – to work in Seattle. 
I am in Marketing/Advertising and unfortunately my industry doesn't always jive well with military base locations. Here? It's perfect. We live near a train line and I take a train directly into the city each day. I have seriously lucked out in my career field in both Fairbanks and here. I've found great marketing positions regardless of how I feel about my job currently. There are always job and career options when this close in proximity to a major city like Seattle. If you're willing to drive or bus or train – you WILL have access to jobs. 
Weather
It rains. It rains, a lot. I won't sugar coat this. The two previous states I've lived in had -30 degree days, feet of snow, and air that hurt my face. I do not complain about the rain.
But if you tend to get seasonal depression or only function in warm weather, this may not be the place for you. Summer consists of around 2 months of 70's and 80's, and the other 10 months of the year it maintains somewhere around 40-60 with gloom and rain. Welcome to the PNW.
Fun
Whether you are a single soldier, a married couple, or a family – there are SO MANY activities around JBLM to fit your interests. If you're outdoorsy, you have hit the jackpot being stationed here. From hiking, mountaineering, skiing, snowboarding, rock climbing, boating, fishing, paddle boarding, kayaking, camping etc. This state has it all. And most of it, is within an hour or two drive. 
If you hate the outdoors? What is wrong with you? There are two giant cities I have mentioned a time or two in this post called Tacoma and Seattle and they have restaurants, bars, movie theaters, shopping, gaming and arcades, trampoline parks, indoor sky diving, concerts, gyms, etc etc etc. 
As someone who learned to appreciate the outdoors with time (& living in Fairbanks where there's literally nothing else to do but marvel in the beauty of nature), I would highly recommend taking advantage of the fact that you are within a short drive from so many National Parks. And fun fact: National Parks are FREE for military families. Grab your spouse, doggos, and/or kids and take advantage! 
I thought when I moved here the highlight would be getting a Target again or having access to happy hours or shopping at H&M, and really? It's been none of that. It's been the amazing outdoor activities I have been able to take advantage of. It's been the waterfall at the end of the hike and the beer on the most picturesque beach you can possibly imagine. It's catching sight of Mt. Rainier on your drive home or the colors as the sun sets over the Puget Sound. And do not, I repeat do not let the rain stop you from enjoying this place. Not to be cliche but….
"Life isn't about waiting for the storm to pass. It's about learning to dance in the rain."
Just sub "Life" with "Being stationed at JBLM"…
Bonus Section 
Pros (I haven't already mentioned): 
You are less than an hour from a large airport that has affordable (& often direct) flights all over the west coast, the country, and the world. This is my favorite perk of living here! 

No state income tax if you become a resident/work in the state

A short drive from the Pacific Ocean/beaches. But Pacific Northwest beaches, so bring a sweater. 

You're a short road trip in nearly any direction to a completely different ecosystem / weather pattern if you need to escape the rain

If you're a democrat/liberal, it's super liberal here.
Cons (I haven't already mentioned): 
The real estate market is a nightmare. We didn't buy, but if you plan to – good luck.

The sales & liquor taxes are atrocious

There are video cameras at stop lights all over, so come to a complete stop at red lights before turning right or you'll wind up with a ticket and a video to prove it. Not that I'm speaking from experience or anything.
The Seattle Freeze is REAL. I've made friends with time, but not before being convinced everyone hated me. A fellow Midwest-raised coworker helped me overcome this one.
If you're a republican/conservative – it's super liberal here ¯\_(ツ)_/¯
After 2 years of calling Washington home, I can say without reservation I love living here. It will be a very bittersweet day when we have to say goodbye.
"I felt my lungs inflate with the onrush of scenery—air, mountains, trees, people. I thought, 'This is what it is to be happy."
– Sylvia Plath (The Bell Jar)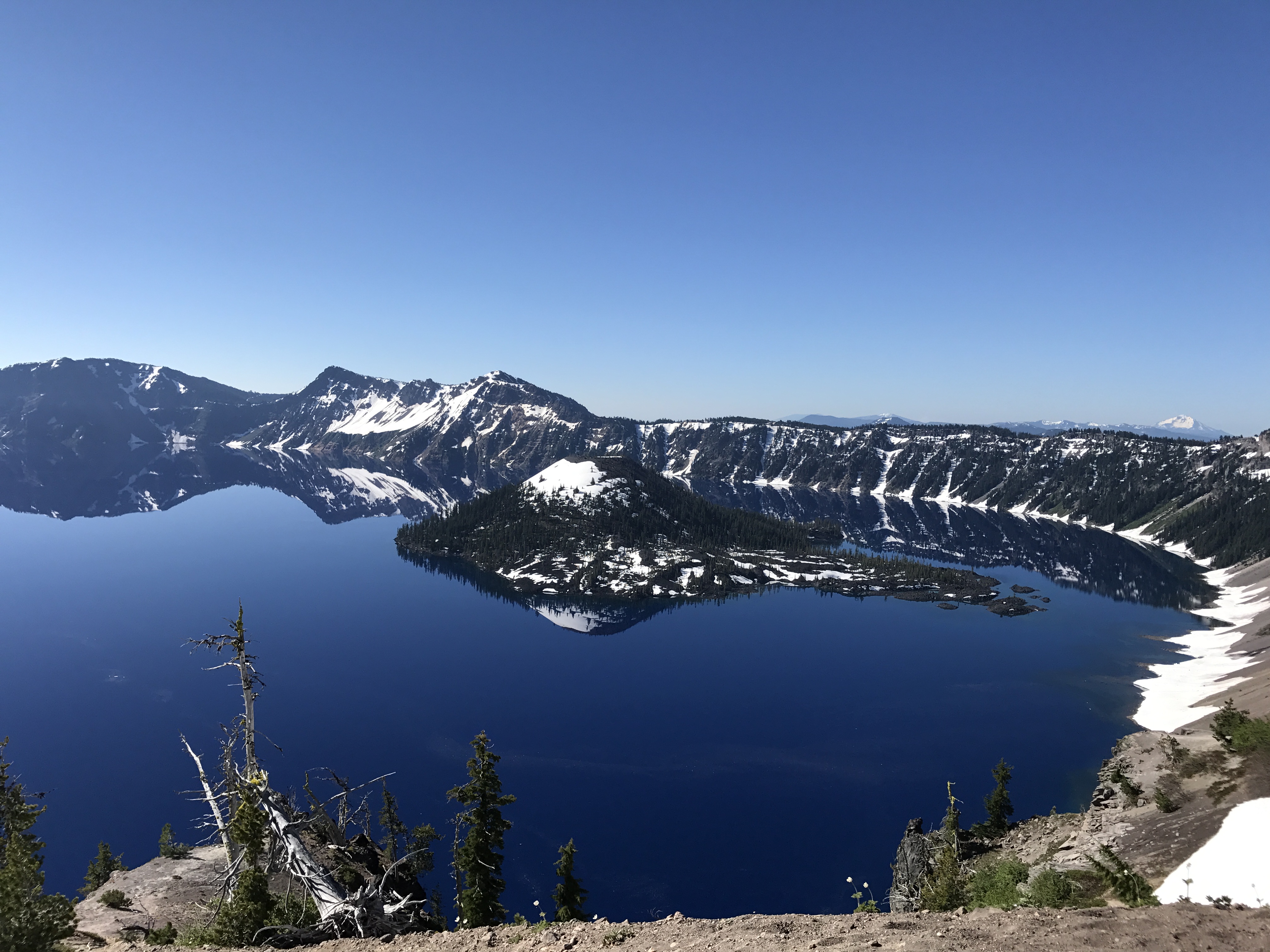 After a four hour call with my husband today (deployment life, y'all), I looked at the calendar and truly realized for the first time how much of 2017 has gone by. Summer is nearly half over and fall will be upon us, especially in Washington, in no time.
Considering how angsty my last post and the last few days have been, I took a moment to remember how many AMAZING things I've done so far this year.
January 
– Girl's weekend in Austin
February
– Woodinville wineries for Galentine's weekend
– President's day weekend spent exploring Washington with a college friend
March
– Playa del Carmen, Mexico
April
– Omaha, Nebraska
– Minnesota
May
– Mobile, AL & Pensacola, FL
– A handful of hikes around Washington
June
– Laguna Beach
July
– PNW Road Trip: Washington + Oregon + California
———————————————————————————————————————-
And that's just half the year, and doesn't even include M coming home!!! 2017, regardless of what else happens, you've been damn good to me. 
One of my favorite parts of this year to date was my most recent trip around the Pacific Northwest with my roommate/best friend.
Funny story about how this trip came to fruition. In January of this year after The Mr. had officially deployed and I was feeling particularly lonely and discouraged, I started to plan – obsessively. Any one who knows me knows I have a strange need to constantly plan things. I plan vacations, weekends, parties, my errand schedule that evening, the next 8 years of my life, etc. It's an illness.
Well in January, I randomly decided to plan and book campsites at two bucket list destinations of mine in the Pacific Northwest for 4th of July weekend. I booked a campsite at Crater Lake and a campsite at the Redwoods. I then proceeded to go on about 10 other trips (see above) and completely forgot I'd ever booked these until early June when I had this faint memory (and thankfully credit card receipt) of these camp sites.
I asked the roomie. The roomie was down. In a two week window I planned the camping check list and meal planned (are you seeing a theme yet?), and then we went on our way.
We left at 4:30 am on Saturday, July 1. Road tripped and camped for 4 days and 3 nights. We visited 2 national parks and 2 state parks and as you'll see from the above map added the ONLY In-N-Out in Oregon to our route because, of course.
Campgrounds
Mazama Village Campground in Crater Lake National Park 
Pros: Basically as close as you can stay to Crater Lake. Large campground with all the amenities you could need (a general store, a restaurant, the visitor's center, gas, etc.). Nice size sites and good ground for tent set up. Bear containers for food.
Neutral: Fellow campers are close by. I would argue this could be a pro or a con depending on your fear of wildlife and annoyance at a true "outdoor experience".
Cons: Bear containers for food = bears. There was still a few feet of drifted snow around our campsite in July. The only campground we really had to deal with mosquitoes. Plumbing of their indoor toilers was an issue throughout the whole campground the morning we left…
Jedediah Smith Redwoods State Park
Pros: This was my favorite campground. It was like a mystical, fairy forest. There are redwoods throughout the entire campground (one was at our site!) and the sunshine pouring through these massive trees rising to the heavens created the most whimsical lighting while camping. Medium sized campground with less amenities but Crescent City is 10 miles away. Great site & ground for tent. Best bathrooms + SHOWERS. On the gorgeous Smith River with an adorable rocky beach. A perfect spot to set camp as you explore the Redwoods and Northern California coastline.
Cons: Again, a bear container because there can be bear activity. Minimal bugs. A couple at a nearby campsite had zero respect for how loud they were being late into the evening or the next morning. No details necessary, but there were kids at this campsite. Like – come on.
Pros: The most private campsite we had with our own little driveway and trees hiding us from our neighbors. No bear containers. Trails from the campground directly to the dunes. It's a very small campground and felt a lot less busy/crowded than the other two.
Cons: Very windy when we first got there, which may or may not be a theme on this part of the Oregon Coast. The ground was also a little tough drive the stakes into. We had a nice cold beer after we finally managed to set the tent up here. Toilets are outhouses and there are no sinks/mirrors/showers.
National & State Parks
Smith Rock State Park I've visited before, but just love the incredible views and the uniqueness of the terrain, so had to share with my roommate. We explored this park to break up our 7 hour drive to Crater Lake the first day.
Crater Lake National Park was a dream. So much more incredible than all the photos I've seen of it. Coming up on the first view of the lake completely takes your breath away. It's in the middle of nowhere and there are just a couple of one lane roads in and out of the park, so make sure you have everything you need (water, gas) and what direction you're headed.
Note: A man actually died at Crater Lake the weekend we were visiting because he was scrambling out on rocks overlooking the lake. There are signs and rock walls all over to prevent you from getting too close to the edge. TAKE THEM SERIOUSLY. The caldera is a cliff and a free fall. Don't try and get the best picture of the lake by ignoring the rangers.
Jedediah Smith Redwoods State Park may have been my favorite park. I wanted to pick Crater Lake due to its sheer beauty, but the Redwoods were so much less crowded and honestly, just magical. The size of the Redwoods were beyond my wildest imagination, and the effect they created in the forest below with the lighting was so incredible. Exploring the Howland Hill Road at 6pm was perfect because most of the traffic had dissipated and it felt like we were alone in this wildly unique forest. I kept saying how it felt like we were in the Lord of the Rings. I was waiting for an elf to jump out.
Siltcoos Beach in the Oregon Dunes National Recreation Area. I am actually not sure if this was a state or national park. I wanted to love the pretty dunes, but it was SO INSANELY WINDY. We could barely stand once we were on the other side of the dunes. The wind gusts were practically blowing us over and it must have dropped 10+ degrees. We maybe spent 5 minutes here, and I am pretty sad about that. If it works out to go again while I still live in the PNW, I'd like to redo this park. We'd also spent 3 exhausting days driving, exploring Crater Lake, the Redwoods, and the Oregon coastline. I think we were just exhausted by the time we reached this park and weren't willing to deal with the wind.
Camping List & Meal Plan
If you use this camping list or meal plan for your own camping trip or for reference, let me know in the comments! My dream job is to plan vacations. Except it's 2017 and we have the internet, so my dreams of being a travel agent have long since passed. But I'll still find some personal joy if any of you find my obsessive planning of value.
Now after that mouthful of a post, I'm off to enjoy the limited sunshine the PNW has to offer this weekend.
xo,
I have always been "too much" for certain people.
Too loud in conversation. Too outspoken about politics. Too enthusiastic about school projects. Too overzealous in gym class. Too angry about injustices. Too rough in basketball games. Too sassy when irritated. Too eager about the future. Too annoying. Just too much.
I have been called out or made of fun for this more times than I can count, by kids and adults alike. A particularly fun nickname I earned in junior high was "Spazzy Cami". The girl who was always just too much. I live life with my heart on my sleeve, and I always have. If I'm feeling something – you'll know.
I have also spent much of my life apologizing to those select groups of people. I'm sorry for being loud. I'm sorry I said what I was thinking. I'm sorry I got angry. I'm sorry I'm dramatic. I'm sorry for being sassy. I'm sorry I get so obnoxiously excited.
But the best part of getting older? The part my parents left out of all those talks when I was a teenager crying over boys who thought I was too awkward or girl "friends" who called me too weird or teachers who told my parents I was too loud…you grow to love the parts of yourself that other people don't. 
I will never apologize again for being too much for certain people.
I don't apologize for being loud any more. I talk loud. I type loud. I think out loud. I am a loud person. I'm not sorry.
I don't apologize for being passionate about politics or people or injustices. This one in particular has gotten me into more arguments or trouble than I can count, usually ending in me apologizing. But as an adult – I have learned you do NOT have to say sorry for what you believe and sharing those opinions or beliefs in a respectful way.
I don't apologize for being easily excited or angry or sad. I don't bottle my emotions. I am open and honest. I won't lie to you. I couldn't even if I tried. It's evident how I feel in every mannerism and facial expression I make.
I don't apologize for being excited about nerdy things or pouring my heart into whatever fitness regimen I'm doing.
I'm not sorry for being "too" much anymore. I am just enough.
Why am I sharing all this?
Because I want my sweet niece at 4 years old who is already being called too dramatic and too bossy to know that she will never be too much for the right people. I want the timid girls out there who never speak up because society or religion has taught them to be quiet and obedient because it's expected and feminine, that they can speak up and get angry. I want the women in the rural community I grew up in who don't want to anger their husbands or their friends with their differing views to know that they have a voice, and their opinions and emotions are never too much. 
To all the middle school girls who are called too annoying or too awkward or too weird to date a boy or to be friends with someone – please don't feel like you have to lessen yourself to meet their expectations. Nothing could be farther from the truth. You will never be too much of anything for the good, quality people who deserve a place in your life. Never.
Please don't feel that in order to impress or satisfy a boy, or a friend, or a teacher, or relatives, or your own family – you hide the parts of yourself that "annoy" others. If they're annoyed – it's their problem, not yours. Apologize when you hurt someone or when you are in the wrong, and that's it. Never apologize for who you are. 
I'm not an avid reader of poetry, but this one hit home in the deepest, best kind of way.
do you remember the first time you were called annoying?

how your breath stopped short in your chest

the way the light drained from your eyes, though you knew your cheeks were ablaze

the way your throat tightened as you tried to form an argument that got lost on your tongue?

your eyes never left the floor that day.

you were 13.

you're 20 now, and i still see the light fade from your eyes when you talk about your interests for "too long,"

apologies littering every other sentence,

words trailing off a cliff you haven't jumped from in 7 years.

i could listen to you forever, though i know speaking for more than 3 uninterrupted minutes makes you anxious.

all i want you to know is that you deserve to be heard

for 3 minutes

for 10 minutes

for 2 hours

forever.

there will be people who cannot handle your grace, your beauty, your wisdom, your heart;

mostly because they can't handle their own. but you will never be

and have never been

"too much."
This is the first Saturday in weeks I have nothing to do. No trips. No visitors. No excessive errand running or cleaning. I refreshed Instagram like five times before I made the decision to do something fulfilling with my new found free time – blog about my Austin trip!
In mid-January over Martin Luther King Jr. weekend my roommate, a friend from work, and I made our way to Austin, Texas for three days. We wanted a break from the rain and snow of winter in Washington, and this lively Southern city seemed like the perfect destination. We knew very little about Austin beyond it being the Live Music Capital of the World. Luckily I am about as Type-A as they come and genuinely enjoy doing lots of extensive research on trips I have planned. For an initial visit, we feel like we hit all the spots a winter weekend in Austin can offer.
Travel
We flew from Seattle (SEA) on Delta with a short layover in Salt Lake City (SLC). From Austin (AUS) we flew Alaska on a straight flight that lasted about 4 hours. Both airlines I love and always recommend.
Accommodations
We stayed at the The Radisson Hotel & Suites in Downtown Austin. If your priorities are location, location, location – this is the hotel for you. We didn't rent a car for the entire trip and this hotel was a short walk or ride share from everything. The lobby, pool area, and concierge were great. The rooms are a little outdated, but the floor to ceiling windows were magical. We spent one night with ice cream propped in front of the massive windows watching a thunderstorm. Overall, a very nice hotel for our stay.
Day One: Brunch, Barton Springs, & Dirty 6th Street 
We were exhausted after getting in around 1am, so let ourselves sleep in the first day. First things first on day one – a late brunch at Jacoby's recommended by an Austin local I follow on Instagram. The dreamiest little ranch-to-table restaurant on an edgier side of town. We shared a pitcher of mimosas and I ordered the Braised Beef Benedict to get a taste of their locally sourced beef. Yes, my life was changed.
After Jacoby's we took a RideShare Austin (Austin does not have Uber/Lyft – but this service operates essentially identically) to the Barton Springs area where I'd researched hiking and swimming opportunities. Our driver was a wealth of knowledge about the city and explained how gentrification was creating these hot spot restaurants, bars, and shopping and driving out lower income Texans who could no longer afford their rent. It honestly felt like a history lesson and I was so impressed! I haven't had an Uber driver that kind or informative in Seattle. He also had a few great suggestions before dropping us off at the start of the Barton Greenbelt hiking trail.
The hike was a beautiful rocky trek along the river. Despite still being within the city limits, it definitely felt like we'd left the city behind. Greenery, rock formations and swimming holes lined the trail. Along with about a million dogs. Austin is such a dog friendly city. I loved it. We hiked in and out about 5 miles total, before taking a dip in the Barton Springs Pool.
The Barton Springs is an outdoor swimming pool from a natural spring that stays a consistent 68-70 degrees year round. We went on a mid-50 degree day. Feeling ambitious and cold, we hesitantly walked in and found it pretty refreshing as long as we kept moving. I'll be honest – we didn't last long. After about 30 minutes, we decided it was time to warm back up at our hotel.
After a quick dip in the hotel's heated pool post-outdoor unheated spring, we got ready for a night out on Dirty Sixth Street. It's iconic and not to be missed for a first time in Austin. The street was a short walk from our hotel and completely enamoring when we reached it. Bar after bar and restaurant after restaurant as far as you can see. Live music spilled out every door and hype guys stood outside the doors pitching the best deals. It reminded me of Bourbon Street in New Orleans without the alcoholic drinks joining the patrons out in public. Certain bars were a little tacky and I can see it not being everyone's scene. Personally, for the live music alone, it was worth it! But of course this was a girl's weekend and we weren't trying to remain sober…
We started with a roof top dinner at the Iron Cactus and then proceeded to jump in and out of bars that caught our eye, my favorite of which was The Jackalope. Ah. Good times.
Pros of the night: Cheap drinks (I love Texas). Southern hospitality/kind people.
Cons of the night: A little too much to drink.
Perfect end to our first day.
Day Two: Room Service, Shopping in SoCo, & Rainey Street 
Yet another slow start this morning. Due to our inability to get out of bed, we ordered room service and felt all fancy. The Radisson has some fantastic eggs, bacon, and toast on their in-room menu.
Once we were out of bed, we made our way to to the SoCo District for shopping. SoCo (South Congress street) is composed of restaurants, shopping, food trucks, and even a few music venues. Despite drizzling rain, it was 70 degrees so we walked the mile to the shopping area from our hotel. We also walked across the iconic Congress Avenue Bridge to get there. Unfortunately our ride share driver said it isn't bat season, so we didn't get to see the bats at all during our visit.
After our day spent shopping & eating (highlights include TOM's Roasting CO, Uncommon Objects, & Guero's Taco Bar), we went back to our hotel to relax before heading to dinner & drinks on Rainey Street.
A 180 from our previous night on Sixth Street, Rainey Street is a historic area of bars and restaurants – mostly created from bungalow style homes. A lot quieter than Sixth and with a slightly older crowd, it was just what we were looking for on our last night.
We grabbed a drink at Lucille and food from Javelina. I was so impressed with both. Such an aesthetic pleasing street with a good, calm vibe.
This was the night we decided to stay in and opted for pints of ice cream and a front seat to the thunderstorm from our hotel room. Washington doesn't get many (if any) thunderstorms, so the lightning and thunder across the downtown sky was such a treat. A successful day two!
Day Three: BBQ, Winery, & Goodbye
Our last day in Austin wasn't entirely spent in Austin…
We had a rental car reserved and drove out to the hills for wine and barbecue.
First up was breakfast at Forthright where I had possibly the most delicious avocado toast of my life. Then we picked up the rental car – which was a personal adult accomplishment for me! I have never rented a car and been solely responsible for driving. My only other previous rental was in California this fall and M drove the entire time. The rental went so smoothly. We had it for 4 hours and paid less than $50. No unnecessary insurance or charges. Thank you, Enterprise!
We drove from downtown Austin to the Duchman Family Winery. A gorgeous estate (we used this word a lot to describe homes/businesses in Texas because everything is so BIG) about 45 minutes from where we were staying with a fantastic tasting room and excellent wines. We did their recommended tasting and had a delicious mix of whites and reds. I was really sad I had only brought a carry-on so I couldn't buy a bottle to bring back. We spent a long time just talking and walking around the winery and it was so nice. Rural Texas was so much more beautiful than I imagined. Hills and trees and wide open spaces.
After the winery, we were starving. We made our way to the the Salt Lick BBQ and oh my god – we were not disappointed. Smoked meats hanging around a fire greet you as you walk in and long wooden tables were filled with patrons on a Monday in the late afternoon. We could tell it's usually a long wait to get served and we were lucky to be seated right away.
I had ribs, brisket, beans, coleslaw, and bread. I fell deeply in love with Texas in that moment.
After we were full of wine & BBQ, we drove back to Austin, dropped off the car, and headed to the airport.
Such a perfect, fun filled weekend in this charming Texan city. It was so much more artsy, up-and-coming, and fun than I had hoped. We kept saying on the plane back how we couldn't have planned it any better. I definitely hope to visit the city again, maybe for SXSW or Austin City Limits.
Hope this is a helpful guide for anyone who plans a trip to ATX!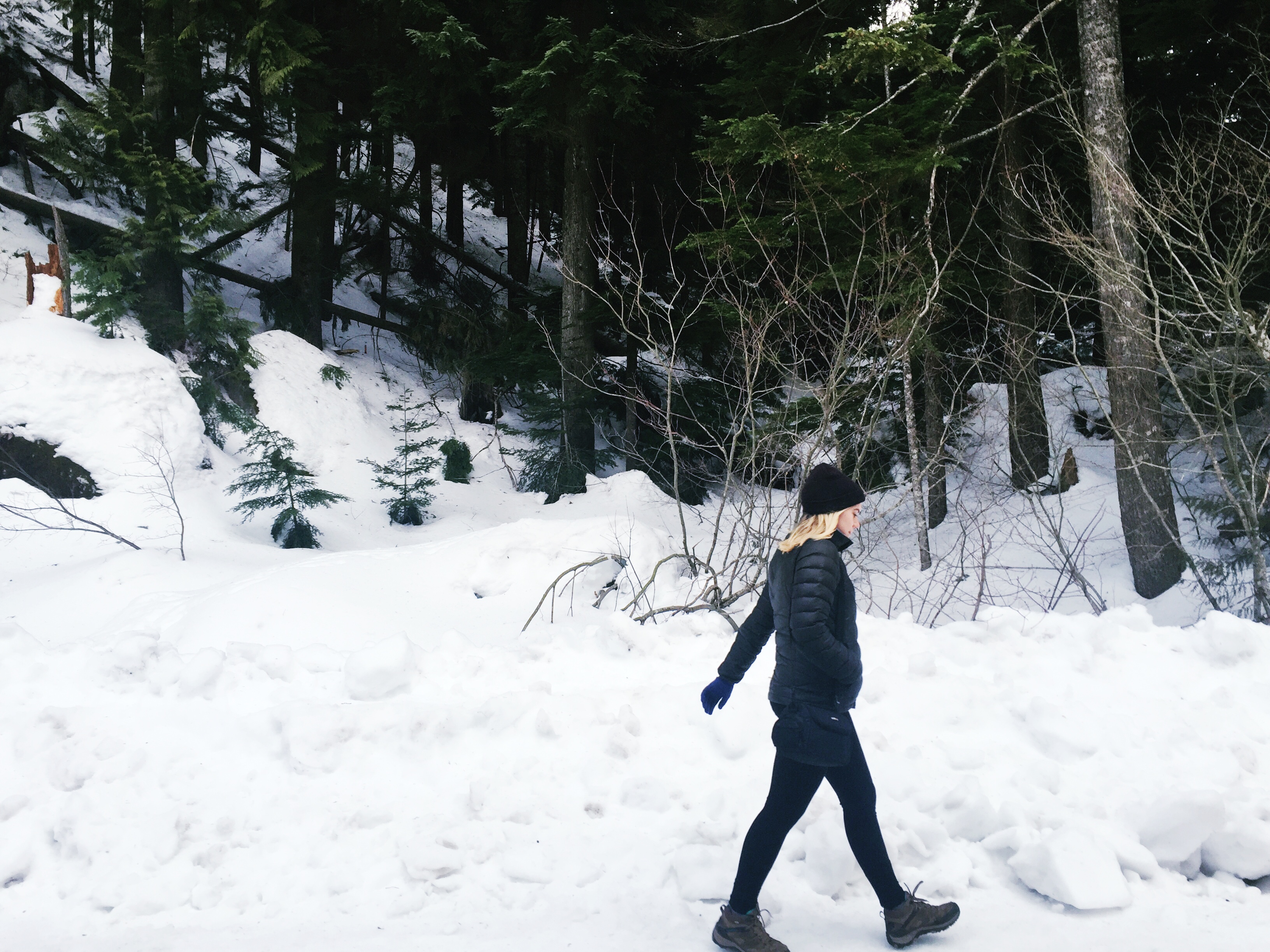 Yesterday morning I looked at my phone in surprise in the grocery store to find a weary sounding voicemail from my husband half a world away and right there in front of the eggs, I began to cry. Free flowing, salty tears as I hurriedly tried to finish grabbing the rest of my groceries so I could sob in my car in peace. I was even short with a confused Fred Meyer employee stocking shelves who asked if she could help with anything, and implied in both the grocery related and non-grocery related sort of way. I apologize for my shortness ma'am and wish I could tell you in person today. Missing my fourth call in a row from my deployed husband was too much to deal with at 9am on a Saturday morning.
Don't even get me started on the state of our nation and the current administration's executive orders filled with fear mongering and hate. I am growing weary of calling out the injustice on day nine. Before even missing his last call, or getting to the grocery store – I had seen people from countries who arrived legally in the United States being detained at airports across the nation and my heart had already been breaking.
I decided mid day yesterday after spending about two hours trying to put away groceries and make myself breakfast in between teary breakdowns and calls to my cell provider (confirming the straight-to-voicemail calls had nothing to do with me), I had to find good this weekend. I had to choose joy and goodness. The sadness of the world and in my own life was wearing me down too much.
I sought out a friend's advice and concluded I had to step back from the news. Before doing so, I sent a donation to the ACLU and wrote both of my senators for all the humans in this world who don't have the privilege of stepping back because their lives are so deeply affected. I then avoided Facebook and current events. I sent my husband a straight forward email so he absolutely knew I wasn't intentionally avoiding his calls. I ate my delicious, wholesome breakfast. I prayed. I turned on Netflix to a show that removed me from reality. I took a deep breath.
A few hours later – the good part. That afternoon he called via WhatsApp using terrible wifi that went out every 30-45 seconds and repeatedly dropped our call. It was first time I had heard from him in days and he called back again and again. And again, until we were able to finish a half way decent call. We made plans to Skype the next day. I heard him laugh. For the first time in days, I felt whole.
The goodness continued today with a winter hike planned with my roommate/best friend. We drove out to the mountains and spent four hours navigating an icy death trail, laughing at our luck  and lack of preparation, in awe of nature in the winter, and sharing inside jokes at the misfortune that awaited people started their hike as we returned. It wasn't even a good hike, but it ended up being such a good time. We decided after that much tension and near death experiences, we deserved a treat. We devoured pizza and drinks*.
Upon reaching home, I received the request to video message and eagerly awaited the shared desktop computer he was using to work. It was then that I saw his handsome face, the newly grown mustache, his hair so much longer than I remembered, and the always familiar grin. Goodness. Joy. All of it. We caught up for nearly an hour as he fought sleep to talk to me just a bit longer. We talked about our current situations, the short term future, and our plans after we reunite. I asked how we were going to make it through. He said we always find a way. We said goodbye. I wasn't sad. We would find a way.
I saw today that resistance and protests have erupted all over our nation's airports and immigration lawyers courtesy of the ACLU are fighting for people's rights. It's not a solution or a reversal, but it's a start.
From yesterday morning to now, joy felt impossible. I am not sure if it was prayer, or nature, or his laugh. My guess would be the last.
I am hesitant to share the nitty-gritty parts of deployment. The parts that feel so raw and new. I don't want people to see me as anything but composed. The independent, stubborn wife with a full time job and her own life. But life breaks me down. The choices of our nation's leader are breaking me and the distance from the one person in the world who can make it better just by his pure empathy or his constructive, thoughtful conversations is a world a way and can't discuss it. I definitely do not have it the worst right now, but there are days that feel much worse than others.
Tonight I think I'll light a candle, put on a face mask, return to that TV show not based in reality, and bask in our phone call until the next time we can talk. I'll get back to writing my representatives, donating what I'm able, and staying informed – tomorrow.
"Happiness can be found, even in the darkest of times, if one only remembers to turn on the light."
– J.K. Rowling (The Prisoner of Azkaban)
*Yes, Pizza. Whole30 restart is tomorrow. This is actually A LOT harder than I thought it would be.